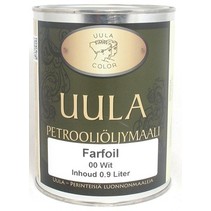 €41,50
In stock (ordered before 18.00 is delivered tomorrow)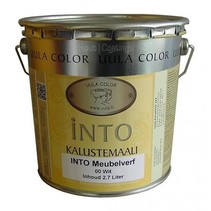 €65,25
In stock (ordered before 18.00 is delivered tomorrow)
In stock (ordered before 18.00 is delivered tomorrow)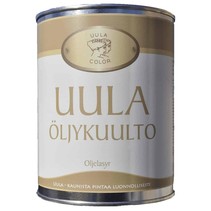 €37,35
In stock (ordered before 18.00 is delivered tomorrow)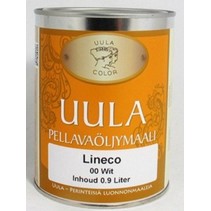 €45,85
In stock (ordered before 18.00 is delivered tomorrow)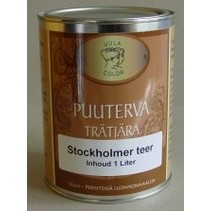 €44,65
In stock (ordered before 18.00 is delivered tomorrow)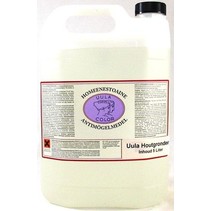 €62,85
In stock (ordered before 18.00 is delivered tomorrow)
Verzendkosten € 6,95 (gratis va €50,-)

Scherpste prijzen tot wel 70% korting !

Veilig kopen met CBW keurmerk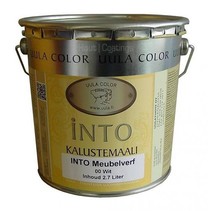 €48,65
In stock (ordered before 18.00 is delivered tomorrow)
Uula
Uula paint is a traditional Scandinavian matte paint from Finland. This type of paint has been used for centuries throughout Scandinavia to paint the rough wooden houses from the outside. It gives that typical Scandinavian color effect and protects the wooden facades from wind and weather. This type of paint was used by the poor peasants cooked himself of water, wheat or rye flour and some linseed oil. Was added to a natural pigment for the color.
Uula paint comes in two types, both have a matte appearance; Uula COOK PAINT is suitable for coarse rough and weathered wood, Uula FARFOIL is also suitable for planed and painted wood.
Uula Scandinavian Cooking Paints (Slamfärg) is a traditional Scandinavian water based paint with a matte powdery finish. Suitable for rough or weathered wood, for example, sanding, gevelbetimmeringen, fences etc. 100% solvent free.
Uula Scandinavian Farfoil is a matte Scandinavian oil line with a nice matte powdery appearance. Suitable for planed timber, but also suitable for stained and painted wood. Ideal for new planed gevelbetimmeringen, fences, barns, etc. Solvent is an odorless oil, dilutable with old Gum turpentine.
Note Tisa Uula delivers the complete range .. you will not be anything, email us then we will order it for you.