In stock (ordered before 18.00 is delivered tomorrow)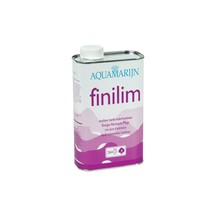 €49,95
In stock (ordered before 18.00 is delivered tomorrow)
In stock (ordered before 18.00 is delivered tomorrow)
In stock (ordered before 18.00 is delivered tomorrow)
In stock (ordered before 18.00 is delivered tomorrow)
In stock (ordered before 18.00 is delivered tomorrow)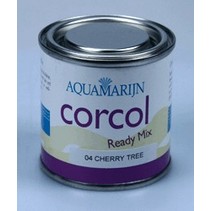 €13,95
In stock (ordered before 18.00 is delivered tomorrow)
In stock (ordered before 18.00 is delivered tomorrow)
Verzendkosten € 5,99 (gratis va €50,-)

Scherpste prijzen tot wel 70% korting !

Veilig kopen met CBW keurmerk
In stock (ordered before 18.00 is delivered tomorrow)
In stock (ordered before 18.00 is delivered tomorrow)
In stock (ordered before 18.00 is delivered tomorrow)
ARE YOU LOOKING FOR THE AQUAMARINE NATURAL PAINT? THAT IS SEPARATE LISTED AS BRAND,
CLICK THEM HERE ...
Aquamarine oil products,
The environment in which we live, play, learn and work has a major impact on health and wellbeing. Application of safe, clean, natural materials makes everyone feel at home and comfortable. Aquamarine Floor Products contribute actively to this.
Aquamarine Corcol Floor Oil - one is low enough
Aquamarine Corcol for over ten years globally unique. Aquamarine Corcol breeds, preserves and protects eg parquet and plank floors, (garden) furniture, outdoor flooring and countertops naturally. Corcol is completely natural, solvent-free and water-free. One treatment is enough.
The main components of Corcol are traditionally boiled linseed oil and pure tung oil - both of which are unsaturated drying oils harden in a reaction with oxygen.
Click below to go directly to the correct page. Scroll further down for all Aquamarine products.
Aquamarine Clien-Z Floor Soap

Aquamarine Clien-S Special Cleaner

Aquamarine Clien R-Surface Cleaner

aquamarine Revol

aquamarine Corcol

Aquamarine Colour Pigment

Aquamarine Color Wash

aquamarine Waxol

aquamarine Solim